Jonathan Ho
VICE PRESIDENT
Jonathan Ho began his career at CSG Partners in 2015 as a newly minted college graduate. In the years since, he's become an indispensable member of CSG's nationally-recognized ESOP investment banking practice.
Having learned employee stock ownership plan strategies from the ground up, Jonathan has a unique understanding of the complex tax, financing, and corporate structure implications of leveraged ESOPs. He's executed plan formations, terminations, capital raises, and restructuring mandates for range of middle market companies.
Jonathan's detail-oriented approach and technical diligence extends beyond his knowledge of ESOP strategies. A technology enthusiast and watch afficionado, he has a passion for distilling complex tools and understanding their inner-workings.
A Bay Area native, Jonathan works with clients across California and nationwide.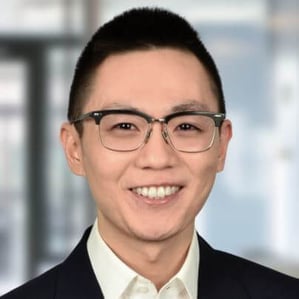 BS, Business Administration, Management, and Finance - Boston University
Automotive
Consumer Goods
Financial Services
Marketing & Communications
Professional Services
Retail