Patrick Fallon
COO AND MANAGING DIRECTOR
Patrick Fallon has extensive experience providing financial service solutions for leading corporations and is sought-after advisor to CEOs and CFOs in the consumer goods, construction, manufacturing, and transportation industries.
Prior to joining CSG Partners, Patrick was a co-founder of the First National Bank of New York. He worked extensively on raising capital and securing regulatory approval for the acquisition of Madison National Bank in April 2012.
Patrick previously served as Senior Vice President / Managing Director at JPMorgan Chase and its predecessors for over thirty years. Responsible for running a significant portion of the New York marketplace for Commercial / Middle Market Banking, his group handled the financial needs of corporations with revenues from $50 million up to $1 billion.
An active contributor to his community, Patrick has served as the former Chair of the Brooklyn Chamber of Commerce, a Board member at the Brooklyn Public Library, Executive Committee member of the Downtown Brooklyn Partnership and currently serves on the Board of Catholic Charities of Brooklyn and Queens.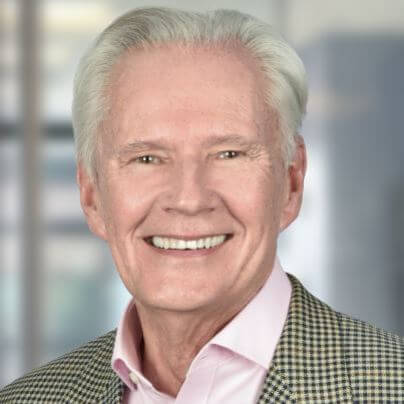 BA, St. Francis College
MBA, Pace University
Construction
Consumer Goods
Food & Beverage
Healthcare
Publishing
Manufacturing
Transportation
2019 Construction & Services M&A Deal of the Year (M&A Atlas Awards)
2019 USA ESOP Deal of the Year (M&A Atlas Awards)