David Blauzvern
VICE PRESIDENT
A product of CSG Partners' best-in-class talent development program, David Blauzvern offers clients a full range of investment banking, valuation, and employee stock ownership plan (ESOP) advisory services. Since joining the firm as an analyst in 2016, he has offered his expertise to key stakeholders at middle-market construction, consumer goods, and media firms, among others.
Previously an analyst at JPMorgan Chase & Co., David worked in the corporate sector group where he focused on cross organizational expense and operating efficiency analysis. He also started several entrepreneurial ventures as an undergrad at UW–Madison's School of Business and remains.
An active community volunteer, David is the recipient of a Carnegie Medal from the Carnegie Hero Fund Commission. He's also been recognized by the Life Saving Benevolent Association.
Based in Boston, Massachusetts, David leads CSG's ESOP advisory efforts across New England.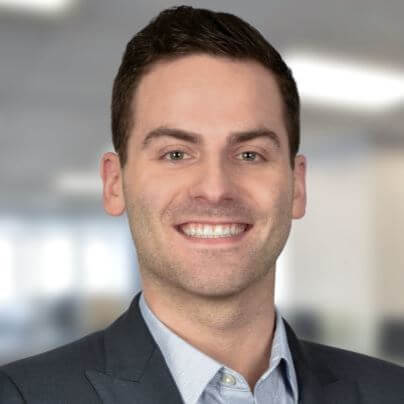 BBA, University of Wisconsin - Madison
Construction
Consumer Goods
Engineering
Food & Beverage
Healthcare
Manufacturing
Media & Telecommunications
Technology
Transportation
2021 ESOP Deal of the Year (M&A Atlas Awards)