Lawrence Kaplan
FOUNDER AND MANAGING PARTNER
At CSG Partners, Lawrence Kaplan has built the nation's leading leveraged employee stock ownership plan practice. His expertise in capital structure and ESOP optimization has led to hundreds of successful liquidity transactions and numerous accolades from industry organizations.
Lawrence also sits on the boards of Storage Asset Management, the nation's largest, privately-held self storage management company, and Fabricated Metals Inc., a leader in the design, manufacturing, leasing and sale of bulk containers for shipping and variety of industrial applications.
Prior to starting CSG in 2000, Lawrence co-founded two growth companies, which he developed and sold.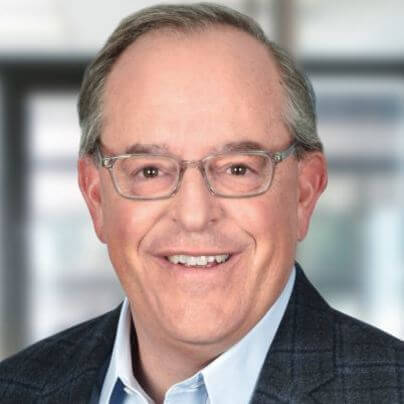 BA, Franklin & Marshall College
MBA, Fordham University
Apparel & Fashion
Automotive
Building Materials
Civil Engineering
Computer Software
Construction
Consumer Goods
Defense & Space
Design
Electrical/Electronic
Manufacturing
Facilities Services
Financial Services
Furniture
Information Technology & Services
Insurance
Leisure, Travel & Tourism
Machinery
Marketing & Advertising
Mechanical or Industrial Engineering
Mining & Metals
Printing
Public Relations & Communications
Publishing
Security & Investigations
Staffing & Recruiting
Telecommunications
Textiles
Transport & Logistics
Veterinary
Wholesale
2022 ESOP Deal of the Year - Mid-Market (M&A Atlas Awards)
2019 Consumer Discretionary Deal of the Year - $50-$100MM (The M&A Advisor)
2019 ESOP Deal of the Year (M&A Atlas Awards)
2016 US ESOP Deal of the Year (M&A Atlas Awards)
2011 Acquisition Financing Deal of the Year (The M&A Advisor)
2010 Acquisition Financing Deal of the Year (The M&A Advisor)