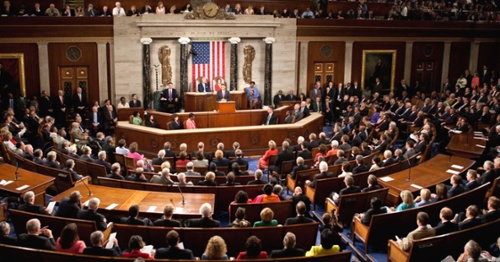 September 28, 2022 •David Blauzvern
Since passage of the Employee Retirement Income Security Act of 1974 (ERISA), ESOPs have typically garnered bipartisan support in Washington DC and most state legislatures. The 117th Congress maintained that trend.
Having already delivered the 2022 National Defense Appropriations Act which created new incentives for 100% employee-owned contractors, Congress delivered two more bills in August 2022 that support existing and future employee stock ownership plans. Several states followed suit, passing notable, ESOP-oriented legislation throughout the summer months.
Inflation Reduction Act (IRA)
A cornerstone of President Joe Biden's legislative agenda, HR 5376 seeks to address major social, climate, and fiscal issues. Included in the IRA is a new 1% excise tax on corporate stock repurchases. What's notable is that employee stock ownership plans are specifically exempted from this levy.
Share buybacks – either when vested employee owners leave a company, or as broader plan maintenance initiatives – are cornerstones of a functioning ESOP. The exemption helps maintain a pair key employee ownership value propositions: tax efficiency and flexibility.
The IRA was signed into law by President Biden on August 16, 2022.
Creating Helpful Incentives to Produce Semiconductors and Science Act (CHIPS)
HR 4346 aims to strengthen American industry, supply chains, and national security interests by investing in the domestic semiconductor industry. Signed by President Biden on August 9, 2022, the bill includes over $50 billion in subsidies for US-based research, development, workforce training, and manufacturing.
CHIPS singles out employee-owned companies and associations for targeted support.
Section 10251 creates an Expansion Awards Pilot Program to support "worker education, training, development, and entrepreneurship training and to connect individuals or business with such services offered in their community, which may include employee ownership," as well as the "development of employee ownership practices."
Section 10388 establishes a Regional Technology and Innovation Hub Program to direct grants to selected consortia including "employee ownership membership associations and State or local employee ownerships."
Section 10622 explicitly lists employee ownership development centers among the eligible recipients of Regional Clean Energy Innovation Program award grants. The program is designed to improve US competitiveness in the clean tech sector and to support tools and technologies that are "best suited for use in" rural, tribal, and low-income communities.
While the overall impact on employee ownership is somewhat nebulous, CHIPS represents a high-profile opportunity for ESOP mentorship and awareness, and a potential boost for employee-owned US companies.
Employee Ownership Legislation in the States
California
SB 1407 creates a California Employee Ownership Hub within the Office of Small Business Advocate. The Hub is tasked with increasing ESOP awareness, connecting stakeholders with relevant resources, and reducing barriers to employee ownership.
Signed by Governor Gavin Newsom in September 2022, the California Employee Ownership Act takes effect on January 1, 2023.
Maine
HP 1464 - LD 1969 permits the state's Public Utilities Commission to give added consideration to employee-owned companies upon soliciting bids for renewable energy projects. According to the National Center for Employee Ownership, it's the first law in the nation to establish a specific preference for state contractors with employee stock ownership plans.
Maine's "An Act Concerning Equity in Renewable Energy Projects and Workforce Development" became law in August 2022.
New York
Signed into law by Governor Kathy Hochul in July 2022, S 5261B amends the state's business corporation law to allow for expanded ESOP ownership of architecture and engineering firms. When the legislation takes effect in July 2024, 100% employee-ownership of design firms will be permitted.
New York State previously limited non-licensed professional ownership of design firms to less than 25% of a firm's outstanding shares. The new law allows for broader ESOP ownership so long as greater than "75% of the plan's voting trustees or greater than 75% of the plan's committee members are design professionals."