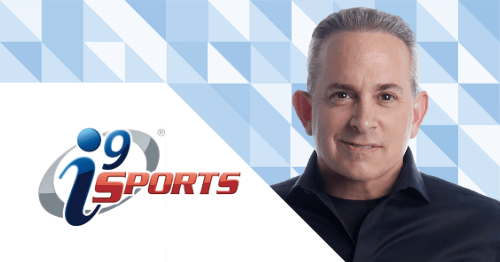 March 20, 2023 •Richard Harmon
In 2003, Frank Fiume pursued his passion for youth athletics and founded i9 Sports. By 2015, his company was the nation's largest provider of recreational athletic leagues, camps, and clinics. But after more than two decades in the sports industry, he was ready for a change of pace and a measure of financial security.
Fiume wasn't interested in an exit event, but he wanted to step back, pursue other interests, and "take some chips off the table." Virtually all of Fiume's net worth was tied up in i9. Meanwhile, dreams of publishing a memoir, and spending more time with his wife and nearly college-aged kids, loomed large.
Although Fiume was awash with acquisition offers, none of the opportunities felt right. Teamwork was a guiding virtue at i9. The thought of selling to a third-party, and abandoning his team, felt like a betrayal. And while Fiume sought liquidity, he wanted his loyal employees to have a share in the rewards.
A search for alternatives led Fiume to employee stock ownership plans, and ultimately, a 24-month whirlwind in which he achieved all his goals.
Employee Ownership Aligned with i9's Ethos
Shared commitment, broad-based rewards, and conscious capitalism all spoke to Fiume's competitive, yet compassionate nature. A leveraged ESOP offered a benefits structure that encouraged his team to compete for one-another.
Employee ownership also acknowledged the time and effort already invested by i9's team on the company's journey from startup to industry leader. "The company had such a great story, and we came from a very tough beginning," notes Fiume. "I felt like it made the story that much grander and that much better if I rewarded my employees."
Assembling an ESOP Team
Once i9 decided to formally explore an employee stock ownership plan, the transaction became a top priority. After engaging CSG Partners as their ESOP advisor, the company's president, CFO, and Fiume joined to form a tight-knit project team. The troika addressed all due diligence requests, carefully reviewed CSG's extensive feasibility study, and requested supplemental analyses.
Ultimately, i9 opted to proceed with a transaction. Upon doing so, the project team intensified their focus and put most nonessential tasks on the backburner. Fiume had no interest in "dragging the process out." Despite the complexities of a leveraged ESOP, he sought to complete a deal, including a third-party capital raise, in under five months.
Four months later, i9 Sports was officially employee-owned.
A Flexibility-Focused Transaction
For Fiume, the ESOP sale represented measured diversification – both in terms of personal wealth and mental energy. While it was a meaningful liquidity event, he retained some equity upside, in the form of warrants. Fiume also maintained his position on i9's Board of Directors and most of his high-level duties. Nonetheless, he permitted himself to step away from certain day-to-day matters, entrusting his management team with greater responsibility.
With Fiume still in the fold and i9's team members quickly embracing their roles as employee owners, the company continued to flourish. "That's what I loved about the ESOP," remarks Fiume. "It offers the ability to take chips off the table and gives you a window of time where your company can grow. It's not finite."
That window was all of 12 months. Even after the ESOP transaction closed, i9 continued to generate interest from third-party buyers. Within days of the plan's one-year anniversary, a private equity buyer made an overwhelming acquisition offer.
After careful deliberation, the Board and the plan's trustee determined the deal was too good to pass up. For some plan participants, it was a fairly abrupt end to i9's ESOP journey, but for many it was a life-changing moment.
Spreading the Wealth
While i9's private equity sale offered Fiume a secondary liquidity event, it was also a windfall for the company's nearly 100 employee owners.
"We had an employee who, unbeknownst to us, was planning for a major life event," Fiume recalls. "When we told her she'd receive more than 5-times her annual salary in sale proceeds, she started bawling. Then, she told us about her situation, and we were bawling as well."
"That was all we had to hear. We knew how much the sale meant to the entire team."
Looking Back on i9's ESOP Journey
Today, i9 Sports remains a dominant player in the recreational sports industry. At last count, the company had served over 4 million participants, in over 1,000 communities, across 43 states. Key team members from the employee ownership era remain with the company.
Fiume remained on i9's Board until 2021. His best-selling memoir, Running with My Head Down: An Entrepreneur's Story of Passion, Perseverance, and Purpose, was published a few months earlier.
He has since pivoted to business coaching and investing as a venture capital professional. When mentees and peers ask about employee stock ownership plans, Fiume often passes along the following advice: "If you know you no longer want to be part of your company, then maybe it's just time to go and sell to private equity. But you might also regret that you didn't hang around a little bit and have a little bit of skin in the game."