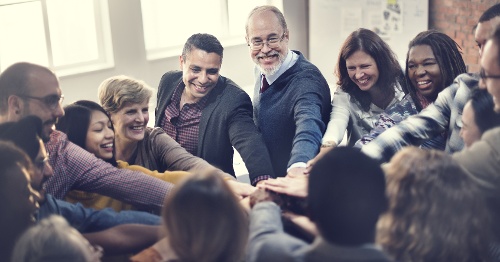 September 3, 2020 •CSG Partners Staff
Our ESOP advisors are often asked for a comprehensive guide to employee stock ownership plans. Many business owners have heard about employee stock ownership plans, but most haven't taken a deep dive.
Vistage Networks recently invited CSG's founder, Lawrence Kaplan, to join its webinar series. The forum offered an ideal platform for a extended ESOP plan overview.
Understanding Key Employee Ownership Concepts
During the hour-long presentation, Kaplan offered business founders, shareholders, and trusted advisors an ESOPs 101. Topics included:
The full session can be found at the bottom of the page. Our friends at Vistage have graciously made this webinar available to all.
What is an ESOP?
"The textbook ESOP definition is an ERISA-authorized, defined contribution plan that invests in employer securities. On the surface it sounds like a pretty boring topic, and a lot of times people look at it more as a a retirement plan."
"Employee stock ownership plan transactions are like tax-advantaged leveraged buyout of your company. It's similar to doing a private equity transaction, except you're in charge of the deal and there are significant tax advantages that go along with it."
The Benefits of Employee Ownership
"An employee stock ownership plan allows business owners who are sitting with a concentrated wealth position take money off the table, get great tax deductions, and give a tremendous benefit to their employees."
"By putting an employee stock ownership plan in place, you can foster an employee ownership culture. Many studies show then when employees own company stock through an ESOP, and the employee ownership benefit is properly communicated, productivity rises in those businesses."
How Plans are Funded and Structured
In leveraged ESOP transactions, a lender makes a loan to the company. The company is then going to turn around a make a loan to the employee trust. The ESOP now has the cash, and they're going to give it to the selling shareholders. In return, the sellers give company shares to the trust."
"So now, at the conclusion of the initial translation, the employee trust is going to owe the company the amount it was given, and the company will owe the lender that same amount."
ESOP Valuations
"The ESOP trustee is going to negotiate this transaction on behalf of the employees, and there's a number of different methodologies will be used to determine fair market value, including discounted cash flow, public market comps, and precedent M&A transactions."
"A lot of it is going to be looking at the company's historical cash flow and then looking at their projected cash flow and saying, 'Is that a reasonable expectation given the factors going on within this business, in addition to broader market trends?'"
Employee Share Allocation and Redemption
"One key question everyone asks is, 'My employees don't have any money, so how can they buy my company?' The company itself, just like in a private equity transaction, borrows the money. The company then lends that money to the employee trust, enabling them to fund the transaction."
"Shares are allocated to employees over many years. There's also vesting, so if employees don't stay with the company those shares get allocated to other employees. When an employee leaves, the company makes a market and buys back those vested shares"
ESOP Financing Options
"There are many of sources of capital out there. Most of our transactions are financed with senior level debt. You could also add mezzanine debt, and many other structures, in addition to seller notes."
"Often, companies don't want to pay the higher interest rates associated with junior capital, so we'll maximize the senior debt and the selling shareholders will take seller paper for the balance. After the bank is paid back to a comfortable number, you can start amortizing down the seller debt."
Full Video
To learn how employee stock ownership plans can enhance succession and exit strategies, check out our Succession Planning and ESOPs webinar.